Letter from the Editors, Fall 2019, Issue 23
Dear readers,
With a new schedule of three issues for the year, we've got more flexibility and time to choose the best pieces for Two Cities. We're delighted to present the fall issue to you, full of startling moments of clarity, insight, and raw human emotion. Our writers play freely with time, memory, and the power of nostalgia; they reflect on powerful rites of passage in their own lives, from early romance to childbirth to marriage to caring for one another in our old age. As always, our writers have submitted stories with a powerful sense of place as well; we're inspired by the city squares and porch swings, parking lots and hospital rooms they have brought to such vivid life.
You can continue to enjoy audio recordings of our authors reading from their work on the feed for our podcast, as well as online, where all of these wonderful pieces can be read and shared. Consider submitting your next piece for our upcoming issue!
Happy reading!
Blair Hurley & Olivia Tandon
The Two Cities Review Podcast
Our podcast is full of exclusive readings from the issue, our answers to reader questions about the editorial process, and thoughts on the literary life. Check out our archives here or Subscribe on iTunes.
Two Cities Review is looking for high-quality fiction, poetry and creative non-fiction that bridges the gap between forms, genres, or realities. We interpret this loosely, but are especially excited by work that crosses form or genre in a new and exciting way.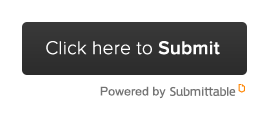 What to Submit:
Send fiction, poetry, and creative non-fiction of no more than 3,000 words. We accept simultaneous submissions and will contact you before publishing your work. You can submit at our Submittable page here.
Please include a cover letter and submit your writing on our online submissions manager as a .doc, .docx, .pages, or .pdf file.
You may submit multiple pieces at once as long as the total word count is not over 3,000 words.
We also accept submissions for our online Featured Works blog. If we can't fit your piece in our quarterly issue, we'll consider it for the blog.
Have a story that works better as an audio piece than as a written text? Want to film that short screenplay? Two Cities is looking for 3-7 minute stories, interviews and other creative works in the form of audio and video submissions. Please submit audio as WAV, MP3 or AIFF files and video as MOV, MP4 or AVI files.
Author Rights:
If we accept your piece, you grant us first serial rights. Your work will remain on our website, but rights revert back to you on publication. You are free to republish the piece or give others the right to publish it, but we ask that you acknowledge it was first published with Two Cities. You grant us non-exclusive re-print rights for publishing the piece in our quarterly online publication.
What We're Looking For:
Stick around, read the site, and get to know the Review. We are looking for vivid writing of the highest caliber. Make us laugh or cry. Make your first page awesome.
Graphic designer, artist, photographer?
We're looking for images to complement the writings we select and illustrate urban life today. Submit your photos or images for consideration at Submittable, right here.
Subscribe to Two Cities Review to receive full access to our archive of incredible stories, poems, and essays, as well as the ability to download our issues as .pdf files.
Yearly Subscription: $10/year

Free Membership
You can also subscribe to our free email newsletter to receive updates on our upcoming issues, author interviews, and insights from the editors on our selection process.